Cheesy German Romcoms
Super Easy + Extra Cheesy 🧀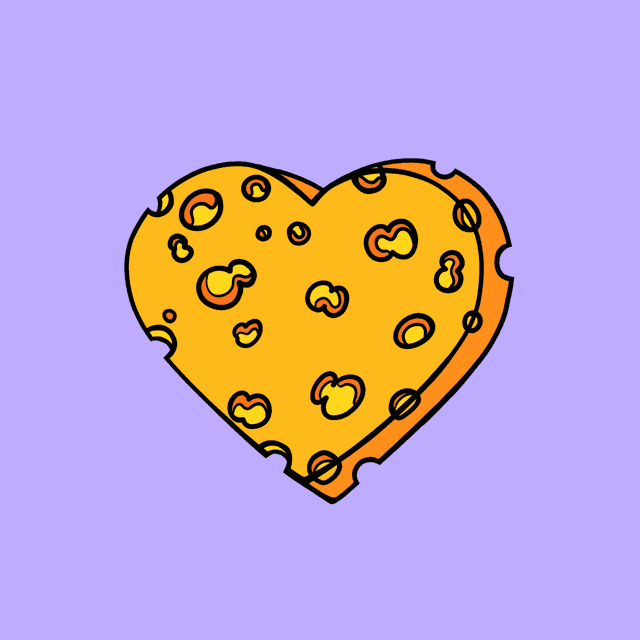 ---
German romantic comedies (romcoms) can be a great way to get your German to the next level. While it's no secret, that watching German TV shows can improve your listening comprehension skills & overall language ability a lot, romcoms deserve some extra credit in this category.
From a language learner's perspective, we've found that romantic comedies and love films are generally easier to understand.
That's because romcoms usually follow predictable storylines that allow us to focus less on complex plots and more on the everyday vocabulary being used - which makes romantic comedies (but also love films that are less comedic) perfect for language learning.
So just like childrens books and other beginner books are a great stepping stone to reading intermediate German novels, romcoms can be a great stepping stone to watching more complex (and possibly more interesting) movies & series.
Let's dive right in. If you're at around B2-level, you can check out these popular German romantic comedies:
1. Isi und Ossi
The first German romcom we recommend is "Isi & Ossi" (in our opinion, probably also the best romcom right now, together with "Schubert in love").
So, what is it about? Isi is the daughter of billionaires, who would much rather pursue a culinary arts course than study for her Abitur. When her decision is met with disapproval from her controlling parents, she seeks out ways to rebel against them.
In contrast, Ossi is an aspiring boxer, who finds himself in need of money for his next fight - money Isi has. As they work together to get what they both need, they develop an unlikely connection.
The name "Ossi" here is a play on East Germans. During the time of East- & West-Germany, Germans from the West were often nicknamed "Wessies", where East Germans were often called "Ossies".
Wikipedia.
If you are into watching romcoms, we can definitely recommend this one. It's sweet, romantic, funny, light and also incredibly cheesy.
2. Keinohrhasen
A well known romantic comedy, starring Til Schweiger and Nora Tschirner (familiar faces in German cinema).
The film introduces us to Ludo Decker - a slick and confident yellow press reporter, whose risky job gets him in trouble and costs him weeks worth of community service at a local kindergarten.
There he meets the kindergarten's director - Anna Gotzlowsk, who - as luck would have it - remembers Decker from her childhood, as the neighbourhood bully who used to tease her.
Once Ana is satisfied with her acts of revenge against Decker at the kindergarten, they form an unlikely connection.
Keinohrhasen was a huge cinema success & is a lovely film to watch if you enjoy watching light & humerous romcoms.
A German romcom classic.
3. Lieber Kurt
Another romantic Til Schweiger film!
This time, Til plays Nick- an indifferent and irresponsible man, living temp job to temp job.
When he starts work as a cleaner at a psychiatric clinic, he ends up saving one of its patients from committing suicide.
This patient is Leila - a young woman who has been hospitalized in the clinic after having been confined to her home for her entire childhood and adolescence.
Leila and Nick become friends, and help each other with their struggles, forming an unlikely romance. Very sweet.
4. Vaterfreuden
The next romcom is more suited to a younger audience.
The film stars an actor, well-known for his romantic comedy films - Matthias Schweighoefer, as Felix.
Felix is a happy, single young man, less than amused by his friends who have decided to start families.
Uninterested in raising children himself, Felix would rather spend his time doing other things, like donating his sperm.
However, after his penis is bitten by a ferret, leaving him impotent, Felix has a change of heart and becomes determined to track down the woman who impregnated herself with the help of his donation, and convince her to become a family with him.
5. High Society
Anabel von Schlacht spends her time shopping, partying and living a luxurious, glamorous life.
She is the spoilt daughter of an industrial magnate - or so she thinks, until it's revealed she and another woman were accidentally swapped at the the hospital clinic where they were born, and Anabel is - in fact - the daughter of a cashier.
When she decides to move in with her biological mother, Anabel struggles to cope with her new, less privileged life. During this time, Anabel befriends a young policeman- Yann, who becomes responsible for finding her car, after it's stolen.
Chemistry develops between them, and they form an... yeah, you get it!
6. Schubert In Love
One more romcom!
I know we said we were going to go through 5 romcoms, but "Schubert in love" is just such a sweet romantic comedy with a warm and engaging plot, that we just had to include it here as well.
What's it about? Schuberts father, a man of the older generation, is getting increasingly annoyed with his son Olaf. Olaf is a total recluse, incredibly shy and doesn't seem to be interested in women at all. He is totally happy with how everything is going, in fact.
His old school dad, however, wants to make sure that the family line doesn't die out. So he put's more and more pressure on his timid son.
However, when cupid sends the intelligent Pamela into Olafs office, things beging to change drastically in Olafs life.
A very cute and unusual German romantic film.
... and that's it! Those are the best romantic comedy movies, that we would recommend to a German learner at around B2. Let us know what you think!
If you know any good German-speaking romantic films (whether it's a light romcom or just a classic love film) that you want to recommend, please don't hesitate to get in touch and send us a quick e-mail. We'd love to hear about it and include it here.
PS: If you're feeling romantic or Valentines Day is coming around again, you might also want to check out these romantic German phrases 🥰.
What's the best German romcom?
What is the most popular German romantic comedy?
Are there any good German romcoms on Netflix?