German TV Shows
5 Series to Watch for Beginners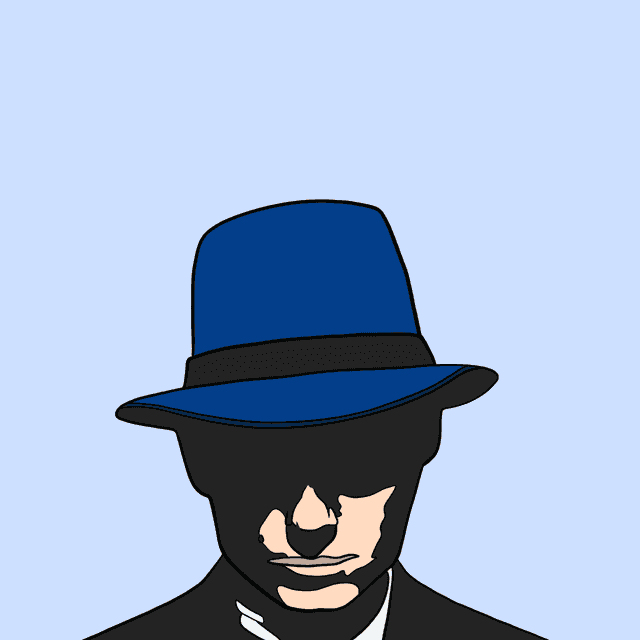 ---
Looking for the best German TV shows to improve your German skills? Here's a list of the very best and most popular German TV shows!
With the exception of Babylon Berlin, all shows in this list can be found on Netflix. So grab some popcorn and install yourself on the couch: It's time to study!
📺
Quick Note on German TV Shows
Don't worry if you don't understand as much as you would have hoped: Watching German TV shows that were made for native-level speakers is absolutely no easy task. People will be mumbling, speaking fast and, depending on the show you're watching, use a lot of slang or dialect.
As an intermediate or advanced German learner, you are in the luxurios position of being able to advance your language with native level content like TV shows on cable, Hulu or Netflix.
Best German TV Shows
1. Dark
| | |
| --- | --- |
| Genre | Mystery, Sci-fi |
| Episodes | 26 |
| Released | 2017 |
| Seasons | 3 |
| Rating | 🍿🍿🍿 |
| Difficulty | easy |
Let's start off with Dark.
Set in a seemingly normal, small German town, "Dark" explores the not-so-normal disappearance of a number of the community's children.
As the mystery starts to unfold, the protagonists become entangled in a time travel conspiracy that swings the audience back and forth, between different periods of time (past, present and future).
2. Babylon Berlin
| | |
| --- | --- |
| Genre | Neo Noir |
| Episodes | 28 |
| Released | 2017 |
| Seasons | 3 |
| Where | ZDF, Netflix |
| Rating | 🍿🍿🍿 |
Babylon Berlin is a neo-noir series, set in Berlin during the Weimar Republic, starting off in 1929.
The series follows the investigations of a police inspector- Gereon Rath, and his partner Charlotte Ritter, through Berlin's gritty underground- a world of sex, crime and drugs.
Back then, the city was buzzing with political/social change (with the rise of Nazism looming on the horizon), whilst - at the same time - it was enjoying the end of the "Golden Twenties", and the flappers and cabarets that came with it.
It has received much critical acclaim for it's stunning visuals, rich narratives and portrayal of the time-period. Whilst there are plenty of German crime series and films available, this one seems to take the cake!
3. Stromberg
| | |
| --- | --- |
| Genre | Mockumentary |
| Episodes | 46 |
| Released | 2004 - 2012 |
| Seasons | 5 |
| Where | Netflix |
| Rating | 🍿🍿🍿 |
Stromberg is mockumentary series about life at the office (the German "the Office", if you will), with the incompetent and socially awkward boss of an insurance company.
Funny and refreshingly light, it's become one of the most popular German language comedy series around.
This is a great show for German learners who are already a bit more advanced. You will learn a lot of slang and idiomatic expression. However, this also makes it also quite a bit more difficult for beginners. Thankfully, each episode is only about 20 minutes long, so if you're really struggling, you won't have to torture yourself for too long.
Note: I found this quite difficult to follow, in the beginning; the characters often speak quite fast. After a few episodes, however, I got the hang of it (with a little help from the subtitles 😅).
4. Dogs of Berlin
| | |
| --- | --- |
| Genre | Crime |
| Episodes | 10 |
| Released | 2018 |
| Seasons | 1 |
| Where | Netflix |
| Rating | 🍿🍿 |
The second German-language Netflix original series after "Dark", "Dogs of Berlin" focuses on the grimy, unforgiving underbelly of Germany's capital, through the eyes of two policemen.
Kurt Grimmer is a former neo-Nazi, struggling with gambling problems, whilst Erol Birkan is gay, German-Turk. As you might imagine, they butt heads constantly when they are paired together to investigate a murder.
Nevertheless, together they explore the list of possible suspects, including members of the Berlin mafia.
5. Ku'damm 56
| | |
| --- | --- |
| Genre | Drama |
| Episodes | 3 |
| Released | 2016 |
| Seasons | 1 |
| Where | Netflix |
| Rating | 🍿🍿 |
For a peek into life in post-war Germany, Ku'damm 56 tells the story of a family of women living in West Berlin, during the 1950's.
Caterina is the mother of three adult daughters, and runs a dance school. Her conservative values regarding lifestyle, marriage and societal expectations of women are impressed on her children, who try to meet her high expectations.
However, tensions rise as one of her daughters begins to rebel against her given role, shaking it off in pursuit of independence and new experiences.
Learn German by Watching TV