5 German Audiobooks
For Beginners & Intermediates (B1+)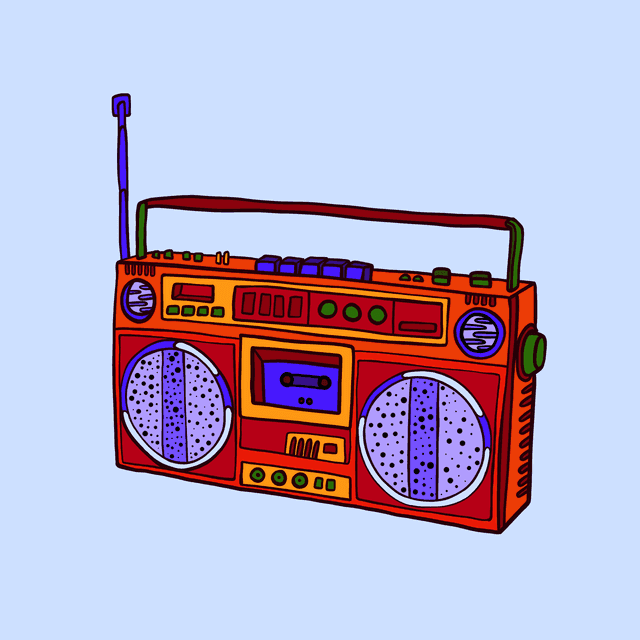 ---
German audiobooks make for wonderful immersive material, targeting your German listening comprehension and German reading skills.
While it might be a bit more difficult to understand what's going on in an audiobook (since you're lacking any visuals clues), density will be much higher: There won't be any periods of silence, music or prolonged pauses - which is of course very common in German TV shows and movies.
But just like with German beginner books and childrens books, it's important to choose an audiobook that's at the right level.
That's why we'll start with an two easy German audiobooks for beginners and then talk about three more intermediate ones.
German Audiobooks for Beginners
1. Die unendliche Geschichte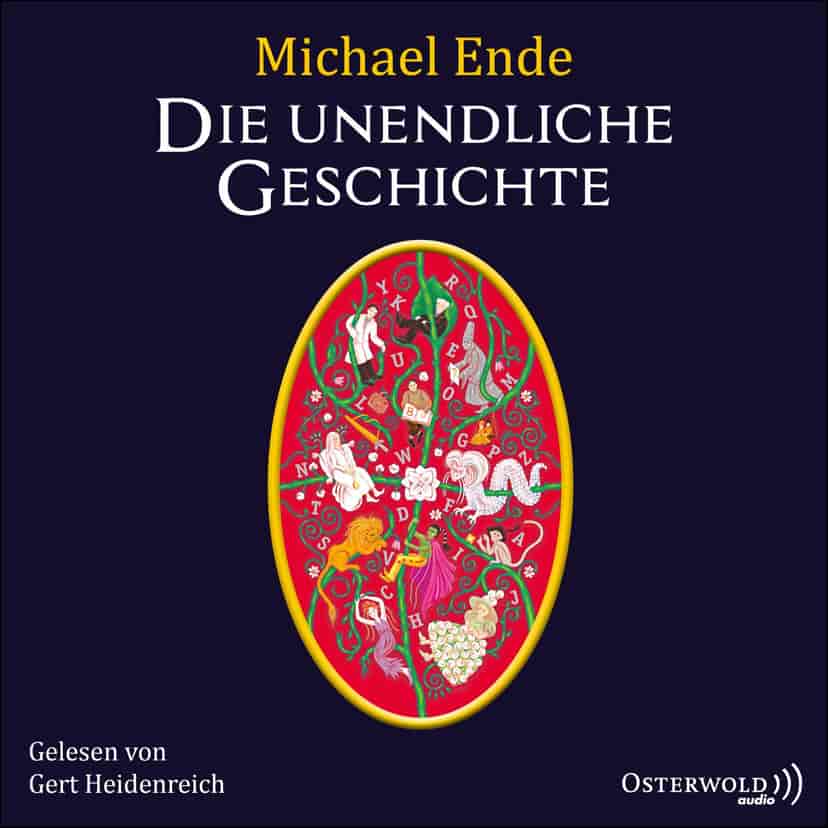 Die unendliche Geschichte
Michael Ende
An audiobook about a young boy, who hides away from his bullies and the sad reality of his life, by deep diving into a fantasy novel that quite literally draws him into it's story.
Starting off with a well-known, fantasy epic for beginner readers (or listeners, rather), this audiobook begins with Bastian Balthazar Bux - a young and neglected boy, around ten years old - stealing a curious book from an antique bookstore, whilst trying to escape his bullies.
The book is a fanstasy novel called Die unendliche Geschichte, full of magical and mysterious creatures, and as Bastian reads it, he is literally pulled into it's world, becoming a central figure in the story.
However, this comes at a price, as he of loses touch with the real world, and his true identity. When he realizes this... is it too late?
A novel that celebrates the inspiring, nourishing effects of a healthy imagination, whilst recognizing the dangers of escaping into fantasy for too long.
2. Die Panne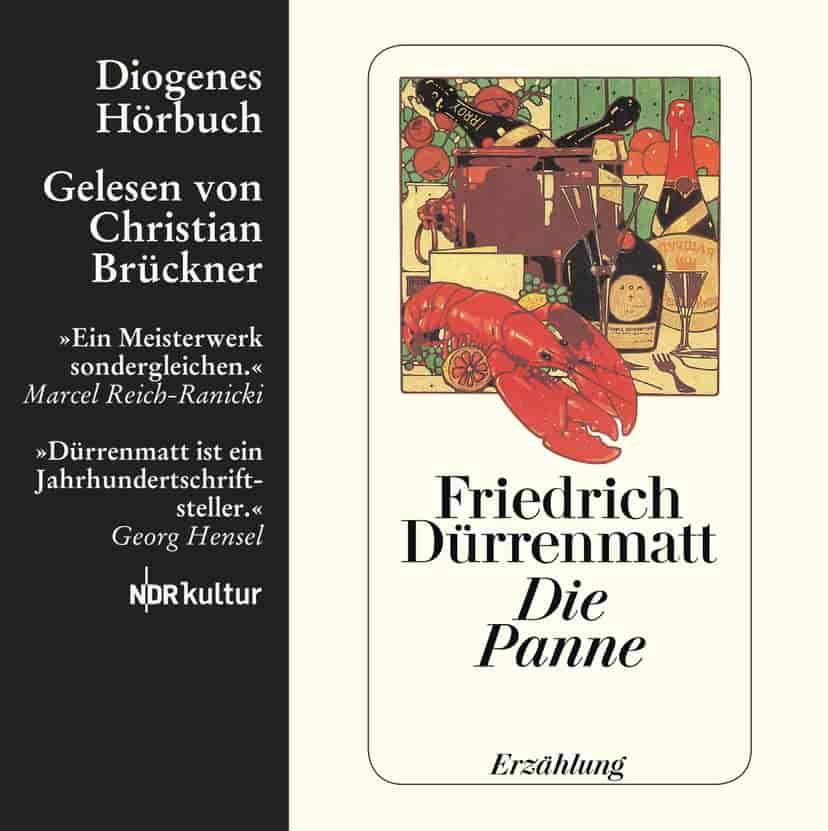 Die Panne
Friedrich Dürrenmatt
When a traveller's car breaks down, he's offered to spend the night at the home of a retired judge, who suggests they play a game together. At dinner, they agree to hold a pretend trial, with the traveller playing defendant, and so the game begins.
When a traveller's car breaks down one night, he is offered a place to sleep, in the home of a retired judge who lives nearby.
That night, the host suggests they play a game together with a few of his friends, and hold a pretend trial, with the traveller playing defendant, to which the traveller agrees.
However, as the game progresses, the worlds of reality and play begin to blur, when actual details of the traveller's life are cross-examined and judged, without mercy.
The traveller is forced to face his wrongdoings and - ultimately - the verdict of the jury.
German Audiobooks for Intermediates
3. Die Rosemarie-Hirte-Romane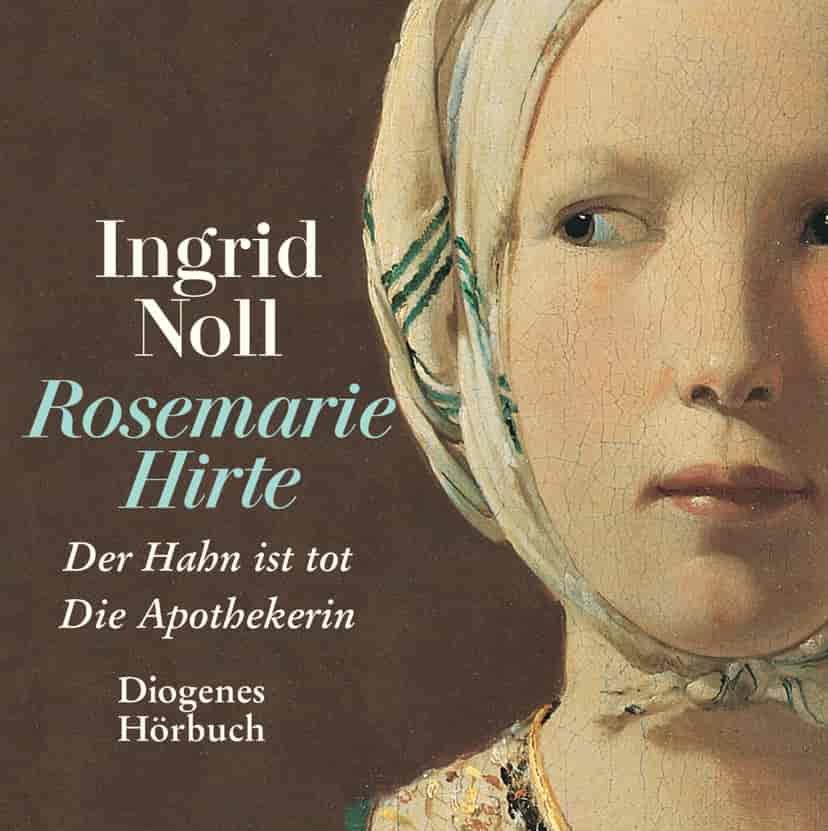 Die Rosemarie-Hirte-Romane
Ingrid Noll
Der Hahn ist Tot - A seemingly unremarkable woman in her fifties falls obsessively in love with a man who she is a total stranger to. Nonetheless, she's willing to do whatever it takes to make him hers.
This audiobook includes two German crime fiction books by author Ingrid Noll, whose books are well known for their murder-committing, complex female protagonists.
Both tales explore the lives of headstrong women in love, and the bloody crimes they're willing to commit, to get what they want.
In the first, Rosie falls obessively in love with a stranger, and is ready to kill for his affection. In the second, Hella confesses to the murderous outcomes of her past rocky relationships.
Two sharp psychological crime thrillers, crackling with black humor and irony ⚡️.
4. Die vertauschten Köpfe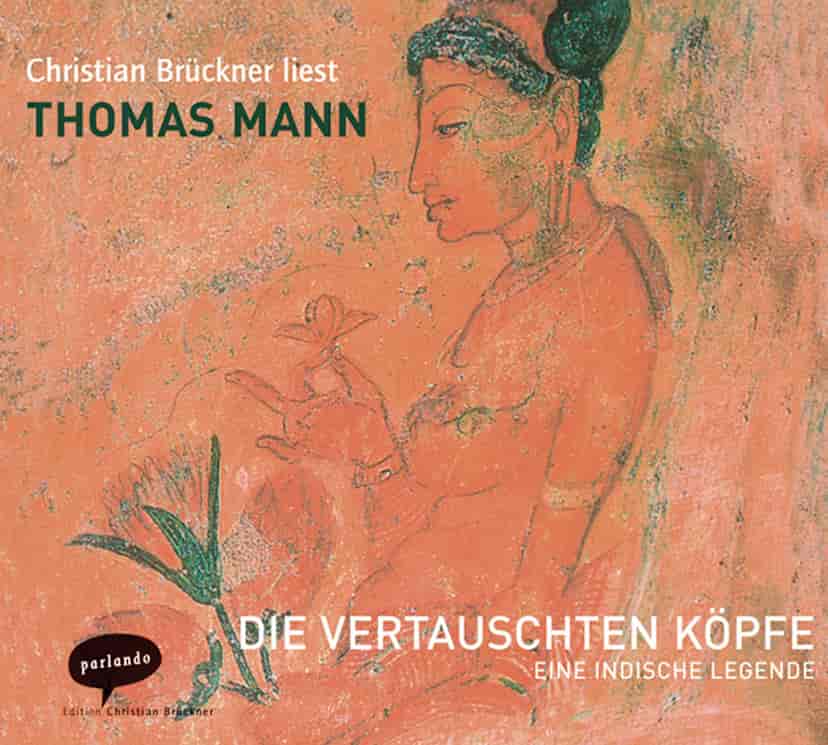 Die vertauschten Köpfe
Thomas Mann
This story was inspired by an Indian folktale about the Hindu deity, Kali - goddess of time, death and destruction. It centres on Sita and her friends Shridaman and Nanda. When the men's heads are magically swapped around, Sita is left to decide - who is truly who?
When Sita discovers her husband and his friend both decapitated in a temple, she prepares to kill herself too, when goddess Kali intervenes with an offer to bring the men back to life.
Accepting the offer, she mistakenly places the heads onto the wrong bodies, and consequently struggles to make sense of their entangled identities. Who is truly her husband? He who has his head, or he who has his body?
Die vertauschten Köpfe explores themes of identity and metaphysics, with this surrealist tale of an unusual love-triangle.
5. Nachmittage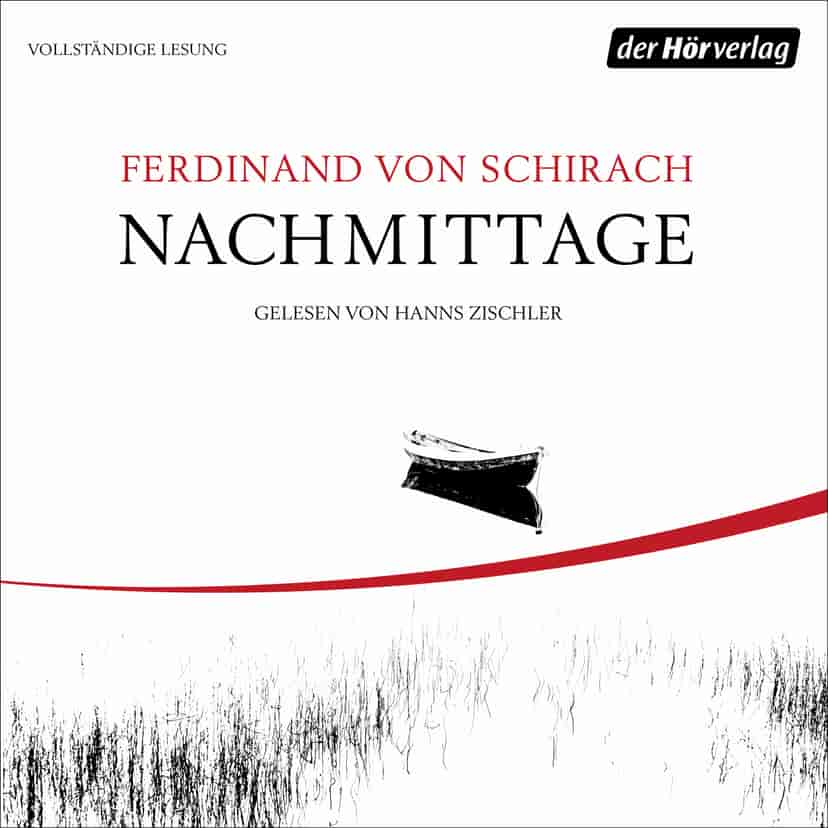 Nachmittage
Ferdinand von Schirach
A collection of 26 short stories, this thoughtful and melancholy audiobook functions much like a carefully constructed set of parables, exploring art and music, life and death, love and loneliness, and set in cities all over the world.
This little gem of an audiobook is packed full of short tales set all around the world, from Berlin to Tokyo, to New York, to Vienna... capturing quietly significant, life-changing moments of time - important decisions being made, coincidences and surprises experienced, lost love and loneliness - all wrapped in familiar Schirach-esque themes of crime and punishment.
It is a melancholic audiobook, meant to be listened to on a wet and stormy night. Perfect for the coming winter season.
6. Die dunkle Seite des Mondes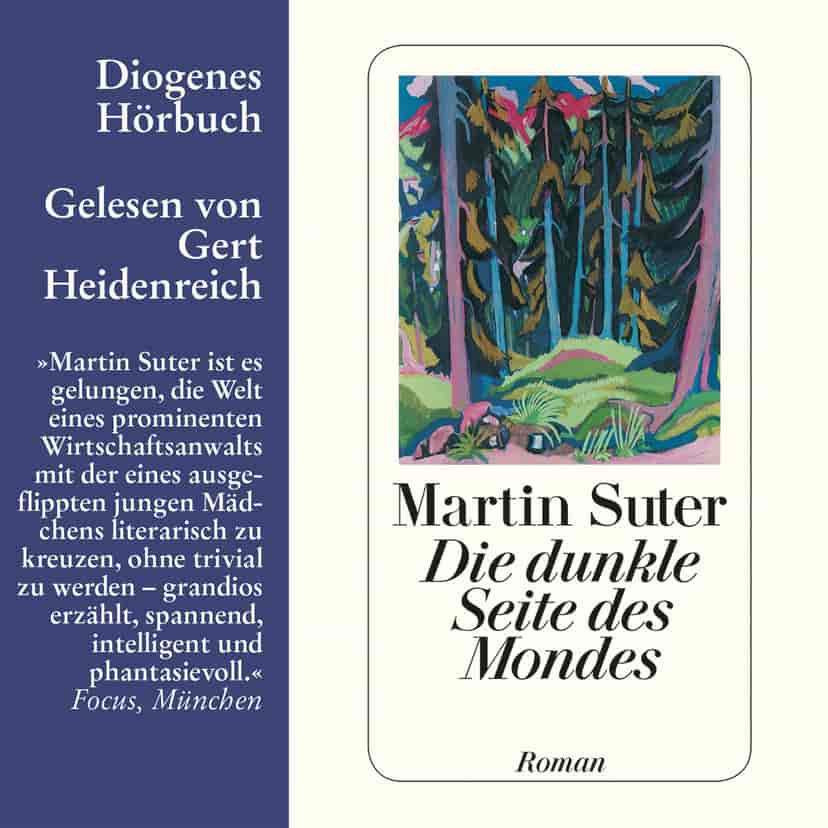 Die dunkle Seite des Mondes
Martin Suter
A slow-burning thriller about the dark side of magic mushrooms 🍄, this audiobook is about a successful lawyer, whose life falls apart when a bad mushroom trip leads him to become increasingly violent and destructive.
Urs Blank is a successful business lawyer with a prestigious job position, whose polished life begins to crack and peel after a trip on magic mushrooms irreparably alters his personality.
As he becomes increasingly violent and destructive, he considers living in isolation, and dedicating time to figuring out the exact cause of his sudden personality change.
However, escaping from the responsibilities of his former life prove difficult, and Blank is faced with no choice but to tie up all the loose ends he left behind, one way or another.