German Crime Fiction Books
5+ Detective Novels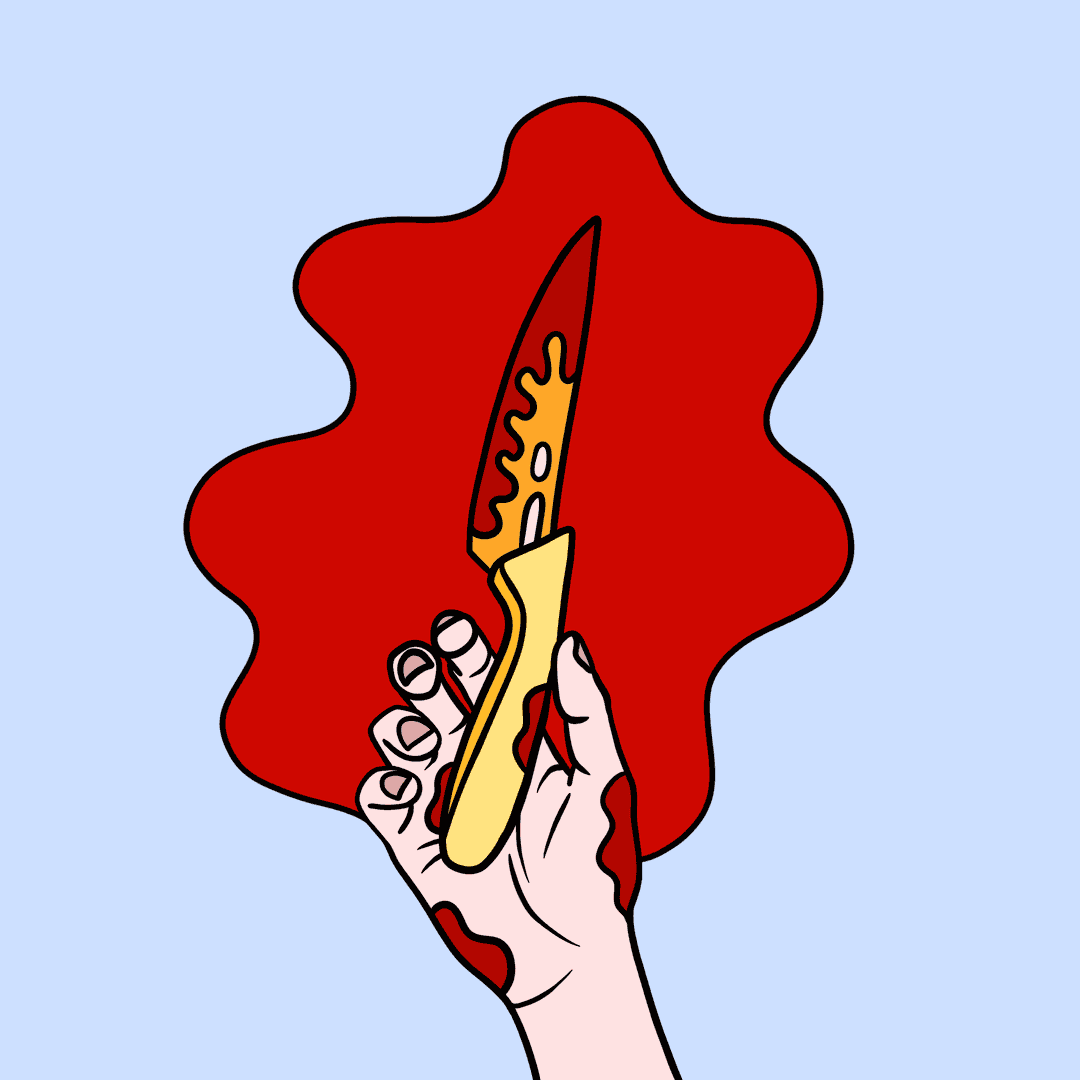 In the world of German-language literature, thrilling crime fiction books or Kriminalromane have been particularly beloved for decades.
Inspired by the hardboiled genre born in American culture, that had reached the height of its popularity in the 1950's, German speaking authors began writing and publishing their takes on it, creating a new genre as a result: the Neue Deutsche Krimi.
Since then, crime fiction novels have been filling up local bookstores, with thrilling tales of murder mysteries 🔪 solved by determined inspectors, sniffing around the shadows of criminal underworlds.
Using Crime Fiction to Learn German
Reading crime fiction books can be especially effective for German language learners.
Particularly advantageous is the reliable formula of a good old, classic detective novel. Whilst the characters and details of the case may be new and exciting, the structure of the stories are usually the same:
an unsolved crime takes place
detective explores new worlds as investigation proceeds
the perpetrator is found and, usually, justice is served
Relying on this simple formula means you could devote more of your energy to focusing on fully digesting the descriptions of the characters, the clues, and the details of the case, without fear of getting confused or overwhelmed by a complex plot with countless twists and turns.
On top of that, a meaty crime fiction novel can be tough to put down!
Such books are often meant to be suspenseful and thrilling, keeping you on your toes as you try to solve the case yourself. Needing to know who the damn murderer is might just be what you need to keep you ploughing ahead with your German reading and, in turn, your German learning progress.
If reading crime fiction in German intrigues you, here's a list of five books we'd recommend you give a try.
Best German Crime Fiction (List)
1. Babylon Berlin [Best Historical Crime]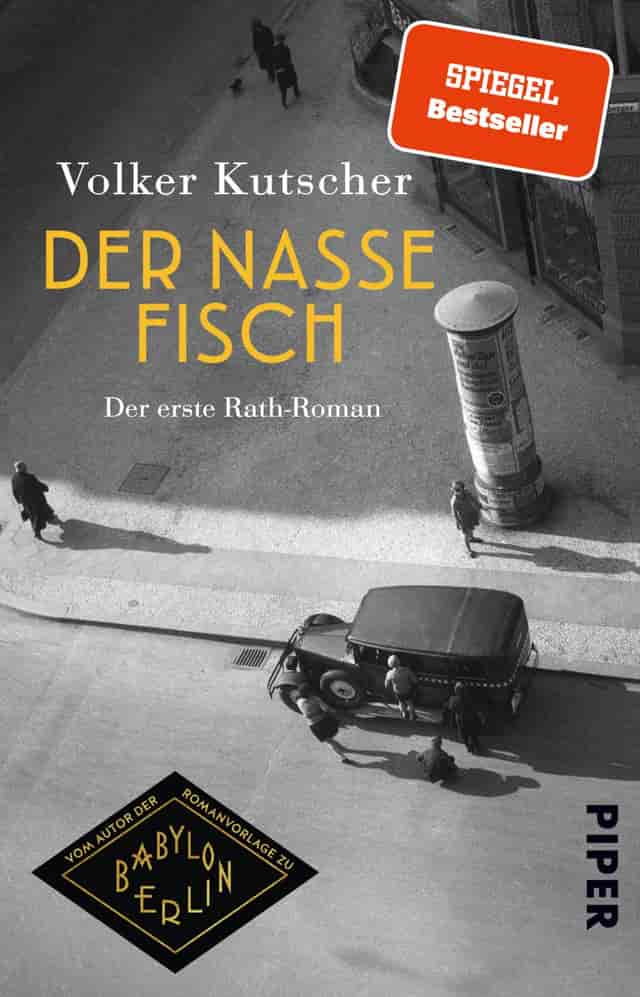 Der nasse Fisch
Volker Kutscher
A hardboiled detective story set in Weimar Republic's Berlin, detective Gereon Rath set out to solve a homicide case involving the city's underworld of organised crime, getting swept up in the hedonistic world of the Golden Twenties on the way.
This historical novel by Volker Kutscher takes place during a particularly politically charged and culturally rich period of time in Germany, and more specifically Berlin: the end of the Golden Twenties.
It's 1929 - the same year Blutmai occurred - and detective Gereon Rath has just been transferred from Cologne to Berlin, where he soon involves himself in a dangerous homicide case.
Refers to a period of rioting that took place in Berlin, by KPD (Communist Party of Germany) supporters, that led to violent conflict between the supporters and the Berlin Police, marking the decline of the Weimar Republic and public trust in the government. The violence resulted in 33 civilian deaths, 200 injured and over a thousand people taken into custody.
As he proceeds with his investigation, Kutscher involves himself in Berlin's underworld of organised crime, falls in love, takes drugs, fires his gun… everything you'd expect from a crime novel set in gritty and glamorous 20's Berlin.
And while all this is going on, the book observes the weakening of the Weimar Republic, and the growing presence of National Socialism looming in the background. A fantastic novel for those interested in hardboiled fiction + history!
"Der nasse Fisch" is the first book of a series, following Gereon Rath's investigations, which were adapted into the German TV show "Babylon Berlin" - a fantastic, critically acclaimed, neo-noir series filmed in German. We would also recommend checking this out!
2. Der Verdacht [Best Detective Novel]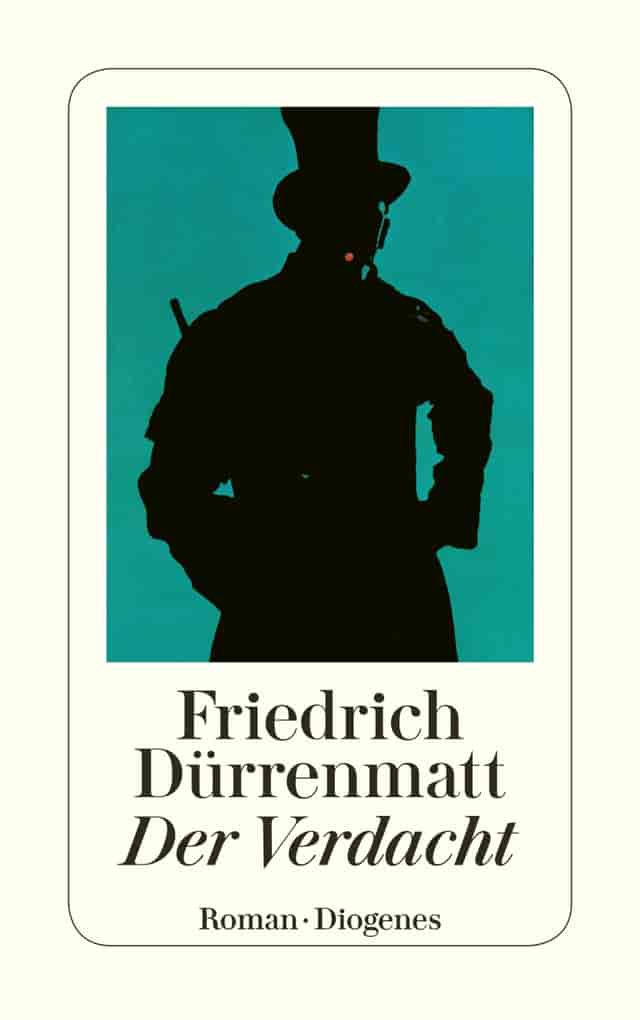 Der Verdacht
Friedrich Dürrenmatt
What's to stop you from committing evil acts, if you don't believe in and fear a God? That is the question one depraved doctor asked himself, before he performed unspeakably cruel operations on his prisoners, before fleeing the country undetected. Years later, Hans Bärlach discovers his whereabouts, and becomes determined to track him down.
The sequel to "Der Richter und sein Henker", "Der Verdacht" continues with the investigations of Swiss Criminal Inspektor Hans Bärlach. We've recommended the first novel in our blog post on the best German beginner books , but this one is just as thrilling.
It's the year 1948, and despite recovering from an operation, Bärlauch plunges head first into solving another criminal mystery, this time concerning a depraved doctor who had performed cruel operations on the prisoners of a concentration camp, during the war.
Suspecting the doctor of faking his suicide and escaping the country before his certain imprisonment, Bärlach is determined to track him down and make him pay for his crimes, one way or another.
3. Schlumpf Erwin Mord [Best Free Novel]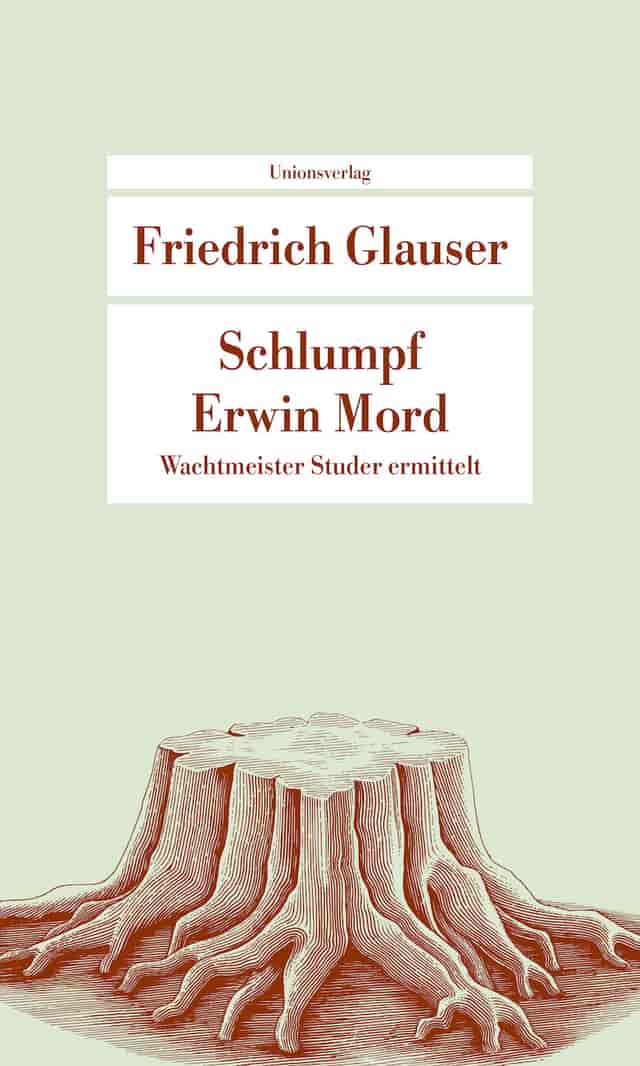 Schlumpf Erwin Mord
Friedrich Glauser
When a travelling salesman is found murdered in the village of Gerzenstein, Wachtmeister Studer begins his investigation. But when the perpetrator is not who he expects, the straightforward path to justice is obscured, and Studer must rely on his intuition to close the case.
In the fictional village of Gerzenstein, a travelling salesman is found shot to death. The villagers seem convinced that they have found the culprit, but Constable Struder has doubts and investigates further.
Over the next days, he observes the villagers lives in depth, and is surprised to find out who else is connected to the death, and to learn of the motive behind the murder.
"Schlumpf Erwin Mord" is the first of a series of crime novels written by Glauser, following the investigations of Wachtmeister Studer: an investigator with a tall frame wrapped in a mackintosh and topped with a felt hat, underneath which the smoke of a thick cigar spirals from under a bristly moustache.
Equipped with a tough-but-fair character, a tendency to look out for the underdog and a trust in relying on his own intuitions, Studer represents one of the first German versions of the unconventional investigator in crime fiction.
4. Die Falle [Best German Thriller]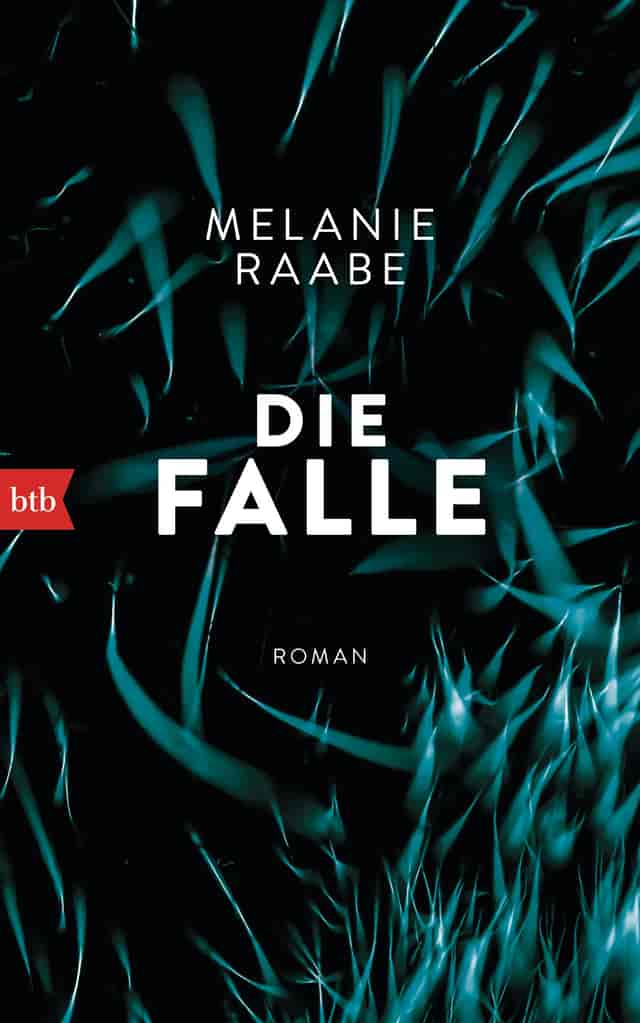 A crime novel from the perspective of a trauma survivor turned vigilante, "Die Falle" tells the suspenseful tale of Lisa, as she seeks to avenge her sisters murder by herself, with nothing but her own intelligence to assist her, as well as her own body, which she uses as bait.
After discovering her sister's dead body over a decade ago, Lisa has closed herself off from the world by locking herself in her house.
One of the details she remembers of the traumatising event is the face of the murderer, who managed to escape all those years ago, and whose whereabouts have been a mystery to Lisa ever since.
That is, until one day, when she recognizes him on TV. Disillusioned with the police, she decides to trap and convict the killer herself, concocting a complex plan.
A thrilling novel with a particular interest in the art of psychological warfare, "Die Falle" is another solid recommendation on our list.
5. Happy Birthday, Türke! [Great Contemporary Crime Novel]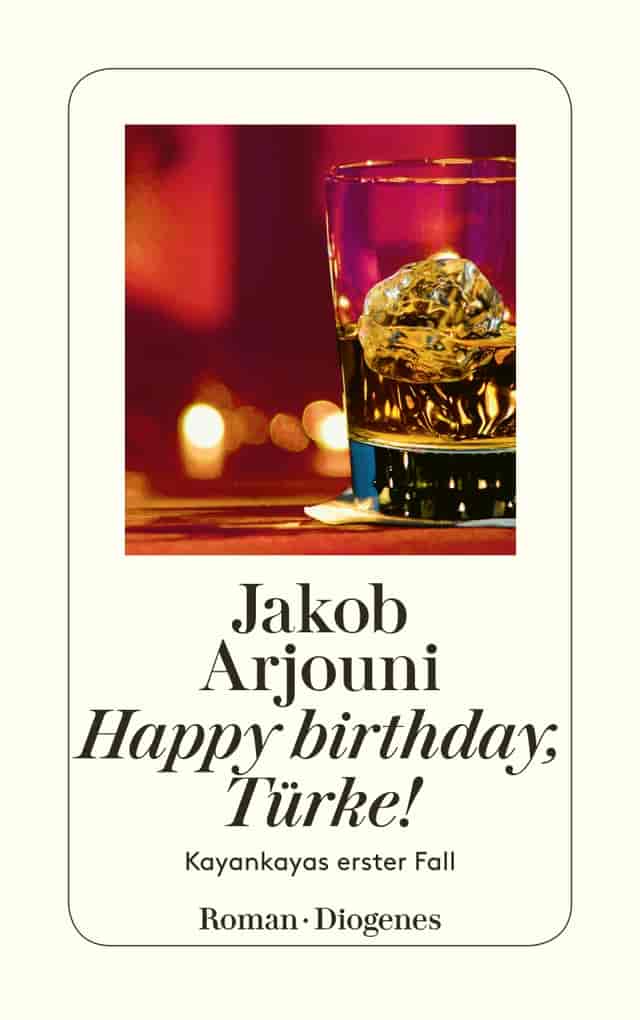 Happy Birthday, Türke!
Jakob Arjouni
Private detective Kemal Kayankaya is determined to solve the case of a missing person, even if he's to venture alone into Frankfurt's criminal underworld. A classic, hardboiled tale refreshed with the sharp and biting character of Kayankaya, "Happy Birthday, Türke" is another fantastic contribution to the German-Language Crime Novel genre.
The recurring protagonist in Jakob Arjouni's crime novels is private detective Kemal Kayankaya, who makes his first appearance in "Happy Birthday, Türke!".
Often nursing a hangover and rough around the edges, detective Kayankaya is nevertheless quick-witted, sharply observant and strongly determined to solve his cases.
Set in Frankfurt am Main, the story begins with a woman seeking help from the detective, as her husband has gone missing.
In order to move forward in his investigation Kayankaya is thrust into the dark and gritty world of organised crime.
6. Selige Witwen [Light Crime Fiction]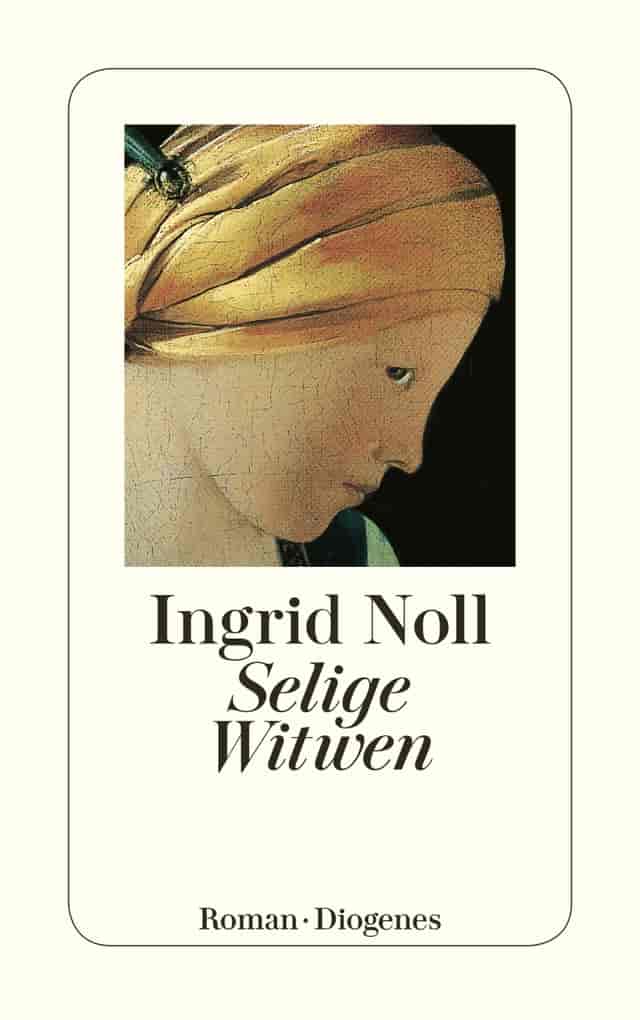 A story about female friendship, laced with black humour and nail-biting suspense, 'Selige Witwen' is one of the many successful crime thrillers written by household name and Krimi favourite, Ingrid Noll.
Noll is a German crime fiction writer, well known for her stories about charismatic women who get away with murder.
In "Selige Witwen", Maja makes friends with Kathrin, who bond over their terrible experiences with men, and set out together to retrieve Kathrin's personal belongings from her cruel and shady husband, Erik, who she lives apart from.
Whilst doing so, they decide to steal some of his paintings, which turn out to be highly valuable, and this is when shit hits the fan. Erik knows what they've done and is onto them, along with his trusted pal - sadistic brother operator, Sven Hilter.
As the women dive headfirst into a world of corruption and life-threatening danger, they make sure to protect each other and plot a double murder to ensure their safety.