German Food Vocabulary

With Pronunciation
Our list of German food vocabulary.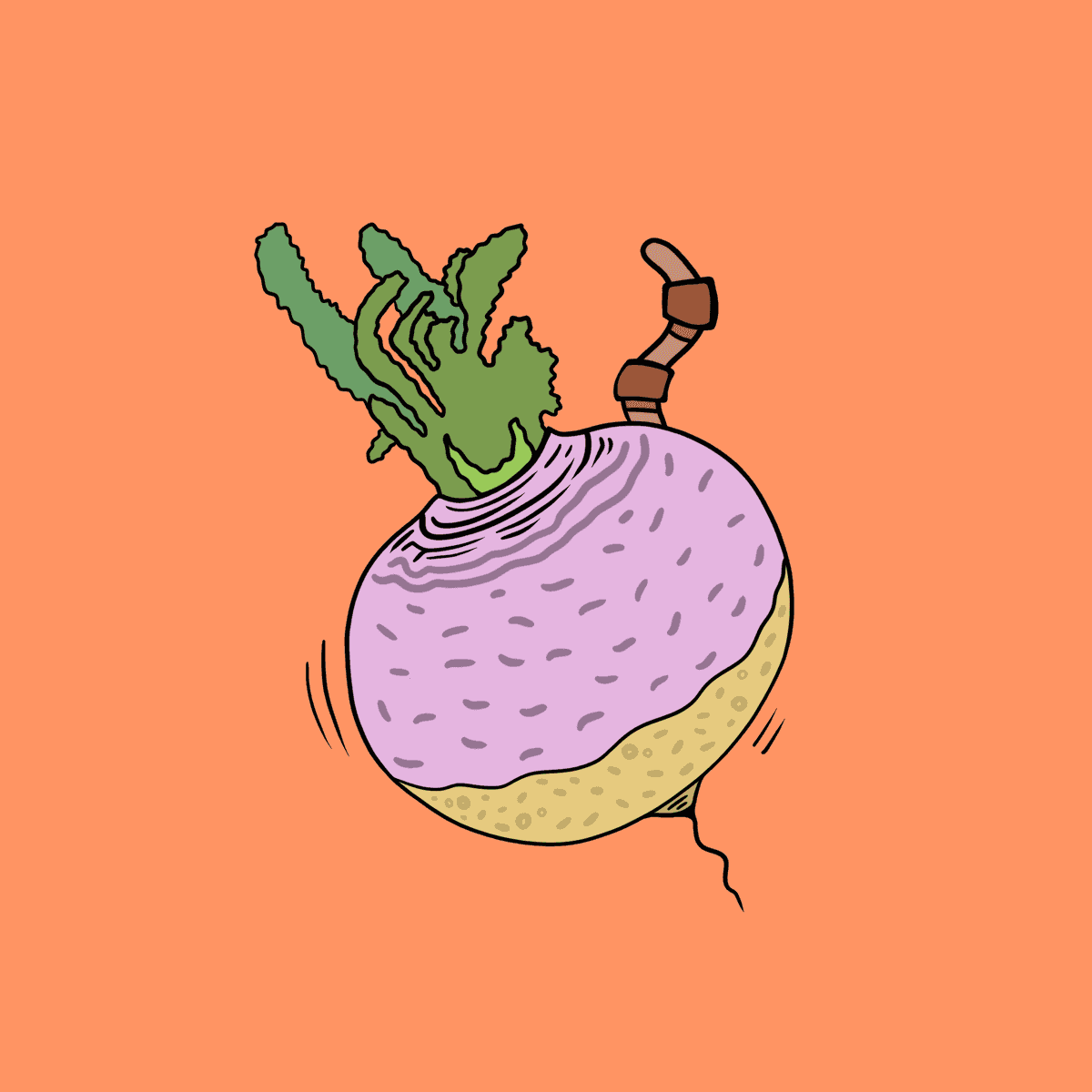 In this post, we'll have a look at food vocabulary in German. Whether you want to order a meal at a German restaurant or just understand a recipe you've found on Youtube, we'll cover the most important words in this post.
This article just focuses on food & meals in German. We have separate posts on German drinks vocabulary or how to order a coffee in German.
German Food Vocabulary
Let's start with some very common words.
das Essen
food
die Vorspeise
starter
das Hauptgericht
main course
der Nachtisch
dessert
der Snack
snack
die Suppe
soup
Meat Vocabulary
German vocabulary related to meat is an essential aspect of the language for anyone interested in cooking, eating, or discussing food in a German-speaking context. The general word for "meat" in German is "Fleisch", which can refer to the flesh of any animal used as food.
Some common types of meat in German include "Rindfleisch" (beef), "Schweinefleisch" (pork), "Lammfleisch" (lamb), and "Geflügel" (poultry).
das Fleisch
meat
das Rindfleisch
beef
das Hähnchen
chicken
der Schinken
ham
die Wurst
sausage
das Hackfleisch
minced meat
das Wild
venison
There are also some useful German verbs that are used to describe different methods of cooking meat, such as "braten" (to roast or fry), "grillen" (to grill), and "schmoren" (to stew).
Popular dishes in German cuisine that feature meat are "Schnitzel" (breaded and fried meat), "Currywurst" (sausage with curry-flavored ketchup), and "Bratwurst" (grilled sausage).
Fish & Seafood Vocabulary
In German, seafood is referred to as "Meeresfrüchte" - which literally means "fruits of the sea".
Some common types of seafood in Germany include "Fisch" (fish), "Krebse" (crabs), "Muscheln" (mussels), and "Krabben" (shrimp). Here is a list of German seafood vocabulary:
die Forelle
trout
der Fisch
fish
die Auster
oyster
die Garnele
prawn
die Krabbe
crab
der Hummer
lobster
die Sardine
sardine
Seafood is often served in restaurants as a main course, and it is also a popular ingredient in traditional German dishes such as "Fischbrötchen" (fish sandwiches) and "Krabbencocktail" (crab cocktail).
Fruit & Vegetables Vocabulary
das Obst
fruits
das Gemüse
vegetables
der Apfel
apple
der Brokkoli
broccoli
die Banane
banana
der Blumenkohl
cauliflower
Breakfast Vocabulary
der Tee
tea
der Orangensaft
orange juice
der Kaffee
coffee
die Butter
butter
der Toast
toast
das Rührei
scrambled eggs
das Spiegelei
fried egg
Herbs & Spices Vocabulary
das Salz
salt
der Pfeffer
pepper
das Gewürz
spice, herb
die Petersilie
parsley
das Basilikum
basil
der Schnittlauch
chives
der Kümmel
cumin
der Chili
chili
Dairy Products Vocabulary
die Butter
butter
die Milch
milk
der Käse
cheese
der Joghurt
yoghurt
die Sahne
cream
Baked Goods Vocabulary
das Brot
bread
der Kuchen
cake, pie
das Brötchen
bread roll
das Gebäck
pastry
Pasta, Rice & Grains Vocabulary
die Nudeln (pl.)
pasta
die Spaghetti
spaghetti
der Reis
rice
der Bulgur
bulgur
das Gnocchi
gnocchi
Sweets & Snacks Vocabulary
die Süßigkeiten (pl.)
sweets
die Schokolade
chocolate
die Gummibärchen (pl.)
gummi bears
die Chips
crisps
das Eis
ice cream
Drinks Vocabulary
die Cola
coke
das Wasser
water
der Wein
wine
das Bier
beer
die Limonade
lemonade
Dips, Sauces & Oils Vocabulary
das Öl
oil
der Zucker
sugar
das Ei
egg
der Ketchup
lketchup
die Mayonnaise
mayonnaise
der Senf
mustard
Support us by sharing this page
Subscribe 👇
Yes, send me
curious resources
,
free texts
&
useful tipps
for learning German.