Advent Calendar
German Learner's Advent Calendar
Want to improve your German with our advent calendar? Come back here every day to open a door!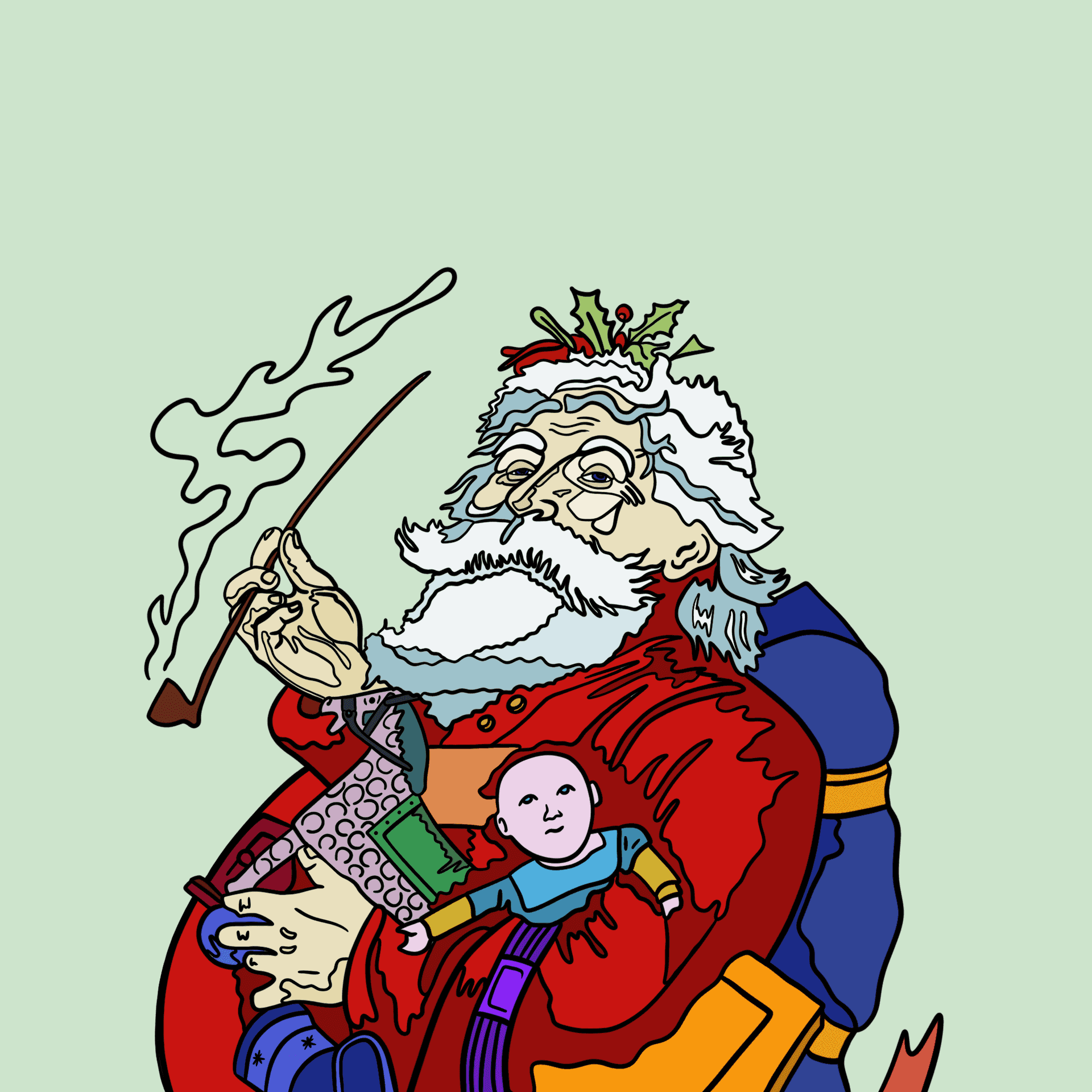 As the holiday season approaches, many German-speaking countries embrace the tradition of Advent calendars. These calendars, marking the days leading up to Christmas, are not only a fun way to count down to the big day but also offer an opportunity to learn German. In this blog post, we will delve into the German Advent calendar tradition and introduce our very own Advent calendar designed for German learners, filled with exercises, stories, and texts for each day until the 24th.
The Advent Calendar Tradition in Germany
The Advent calendar tradition originated in Germany during the 19th century and has since become popular worldwide. The calendar helps to build anticipation and excitement for Christmas by counting down the days from December 1st to December 24th, which is Heiligabend, or Christmas Eve. Each day, a door or window is opened, revealing a small surprise or treat.
In its traditional form, an Advent calendar consists of numbered doors or pockets, typically made of cardboard or fabric. Behind each door, there is a small piece of chocolate or a small toy. Children eagerly await each day to open a new door and enjoy their daily surprise. However, Advent calendars have evolved beyond sweets and toys and now offer various surprises, activities, and even educational content.
Learn German with Our Advent Calendar
To combine the joy of the Advent calendar tradition with language learning, we have created a special Advent calendar tailored for German learners. Instead of chocolates or toys, our calendar offers a language-related treat behind each door. Every day, from December 1st to December 24th, you can open a door and find a carefully curated exercise, story, or text to enhance your German skills.
What's Behind Each Door?
Vocabulary Exercises: Discover new words and expand your German vocabulary with daily vocabulary exercises. Learn words related to Christmas, winter, and holiday traditions.
Grammar Challenges: Sharpen your grammar skills with fun grammar challenges. Practice verb conjugations, sentence structures, and common grammar rules.
Listening Comprehension: Improve your listening comprehension by engaging with audio exercises. Listen to dialogues, stories, or songs and answer questions based on what you hear.
Reading Comprehension: Enhance your reading skills with comprehension exercises. Read short texts or stories and answer questions to test your understanding.
Cultural Insights: Explore German culture and traditions with interesting facts, anecdotes, or stories related to Christmas in Germany. Learn about unique customs, festive foods, and holiday traditions.
Writing Prompts: Unleash your creativity with writing prompts. Express yourself in German by writing short stories, poems, or journal entries based on the given prompts.
How to Use the Advent Calendar
Using our German language Advent calendar is simple. Visit our website or app every day, starting from December 1st. You will find a door to open, revealing that day's exercise,story, or text. Read the instructions or prompts carefully and engage with the content provided. Take your time, practice, and enjoy the process of learning German in a festive and immersive way.
The Joy of Learning with an Advent Calendar
Learning German with our Advent calendar adds an element of excitement and surprise to your language journey. Each day brings a new opportunity to engage with the language, build your skills, and deepen your understanding of German culture. Plus, the daily exercises ensure consistent practice, which is key to language learning success.
So, join us this holiday season and embark on a language learning adventure with our German Advent calendar. Open a door each day, embrace the joy of the season, and watch your German skills grow as Christmas approaches.
Frohe Weihnachten! (Merry Christmas!)
Note: Our German Advent calendar will be available on our website starting December 1st. Stay tuned and get ready for a month filled with learning and festive cheer!