Mini Reading Course
Level up your reading & listening comprehension ✨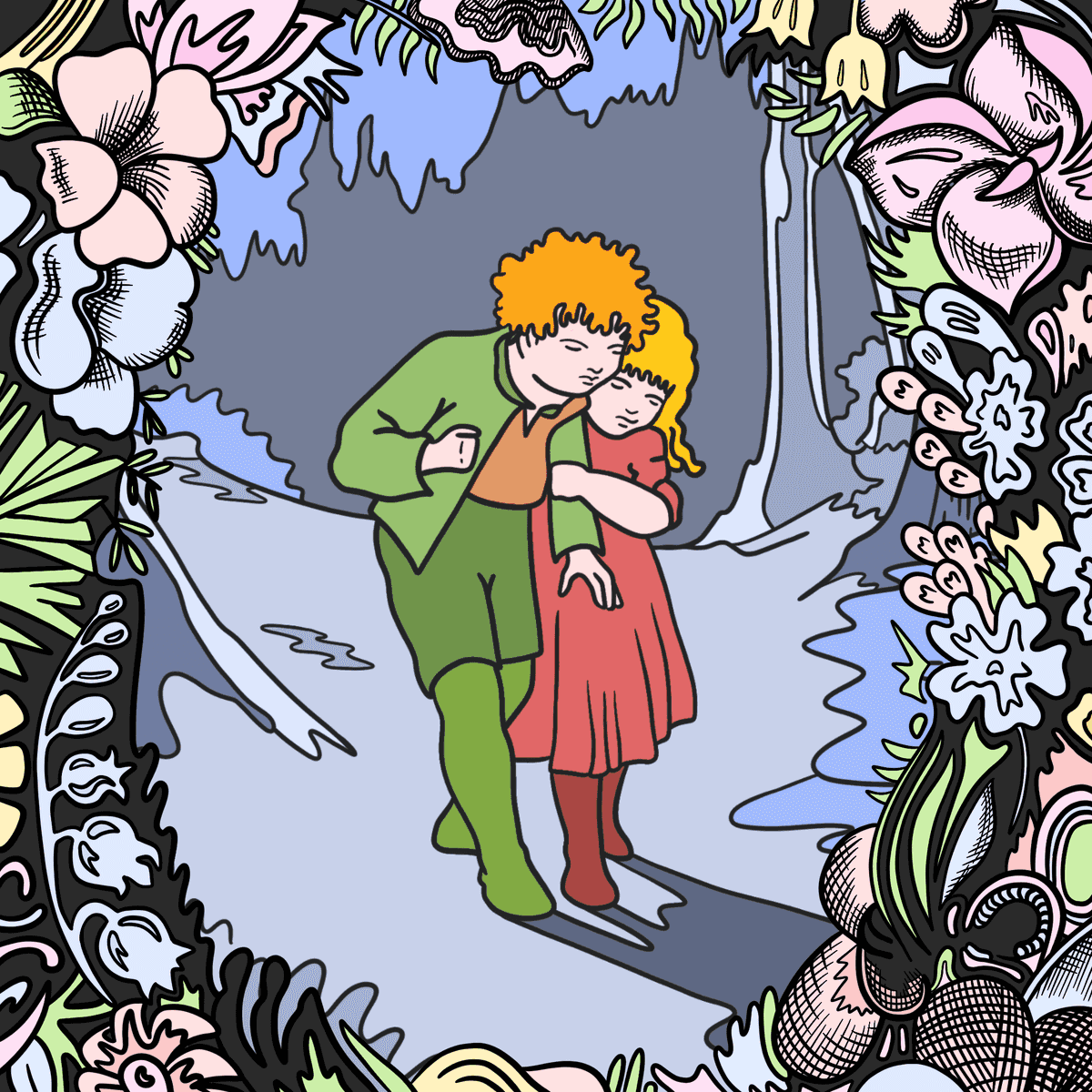 Are you an intermediate German learner, looking to break through the intermediate plateau of death? Perhaps it's time to dive into some native content, with our new Mini Reading Course ✨
Try it out
👇👇👇
In front (of)

big

forest

lived

poor

lumberjack

wife

two

children

little boy

was called

Hansel

girl

Gretel

little

bite

break

once

big

rise in prices

country

daily

bread

make

As

now

in the evening

bed

thoughts

made

because of

tossed around

sighed

spoke

wife

What you get 👇
Learn New Words
Interactive Reader ⚡️
Instantly look up translations, written by native speakers, for a smooth, uninterrupted reading experience.
Improve Your Pronunciation
Native Audio 💥
Listen to recordings of each sentence, with correct pronunciation and intonation.
Check What You've Learned
Comprehension quizzes ✨
Test your understanding of the story, and make sure you have learned key words and phrases along the way.
---
How it works 🤓
Step by Step Method
Listen: Listen to the whole recording of the story. How much do you understand?
Read: Read through the story, without looking at the translations. Try to understand difficult words and phrases in context first.
Comprehend: Now you may look up the translations of words and phrases you're unsure of, using the Interactive Reader.
Repeat: Repeat Steps 1,2 & 3 until you feel confident that you have understood the story.
Test: It's time to test your comprehension with the quiz.
Questions
How long will I have access to the course?
Do I need any special equipment to do the course?
When does the course start and finish?
What if I don't like the course?